In the interest of full disclosure, OMAAT earns a referral bonus for anyone approved through any of the links below. The information and associated card details on this page for the Hilton Honors American Express Surpass® Cards and Hilton Honors American Express Aspire cards have been collected independently by OMAAT and have not been reviewed or awarded by the card issuer. These are the best publicly available offers (terms apply) that we've found for each product or service. The opinions expressed herein are the author's alone, not those of the bank, credit card issuer, airline, hotel chain, or product manufacturer/service provider, and have not been reviewed, approved, or otherwise endorsed by any of these entities. Check out our advertiser policy for more information about our partners, and thanks for your support!
In this post, I wanted to address a situation that I think just about everyone with hotel elite status has found themselves in…
Having hotel elite status and traveling with others
There are different trips for different occasions – sometimes I travel alone, sometimes I travel with Ford, and sometimes our parents are also in tow. When we travel with family, we usually book multiple rooms, and that can complicate things when it comes to taking advantage of hotel elite status benefits:
Look, I totally get it, elite benefits are usually only for the member and one other guest staying in their room, and that's not unreasonable. But I find myself conflicted in these situations:
Do I just use the executive lounge and have breakfast without my family? I don't really want to do that…
Do I pay for breakfast and club access for the other room so they can enjoy these facilities with me? It's a better option than not letting them join me, but sometimes it's just not worth the money…
Am I just giving up the benefits to which I am normally entitled, in solidarity?
Fortunately, over the years I've found that there are better ways to go about it, and in this post I wanted to share my general strategy for getting elite benefits when booking multiple hotel rooms.
Best options when booking multiple rooms
Over the past few years, I've almost always used one of five strategies when booking multiple hotel rooms while trying to maximize the benefits I receive. Here they are, roughly in order of frequency with which I use them:
Book a World of Hyatt Guest of Honor reservation
World of Hyatt Globalist members have a Guest of Honor benefit, where they can extend their elite benefits to other rooms when redeeming their own points.
The person you redeem points for gets all the same Globalist benefits you normally would, from free breakfast, to club lounge access, to room upgrades, to late check-out. You can use this regardless of whether you live with the other person or not.
To me, this is probably the best benefit offered by a hotel loyalty program. I'm happiest when my family is happy, so when a loyalty program recognizes the value in that, I'm thrilled. It's one of the many reasons I love World of Hyatt, and I've had nothing but great experiences with this benefit.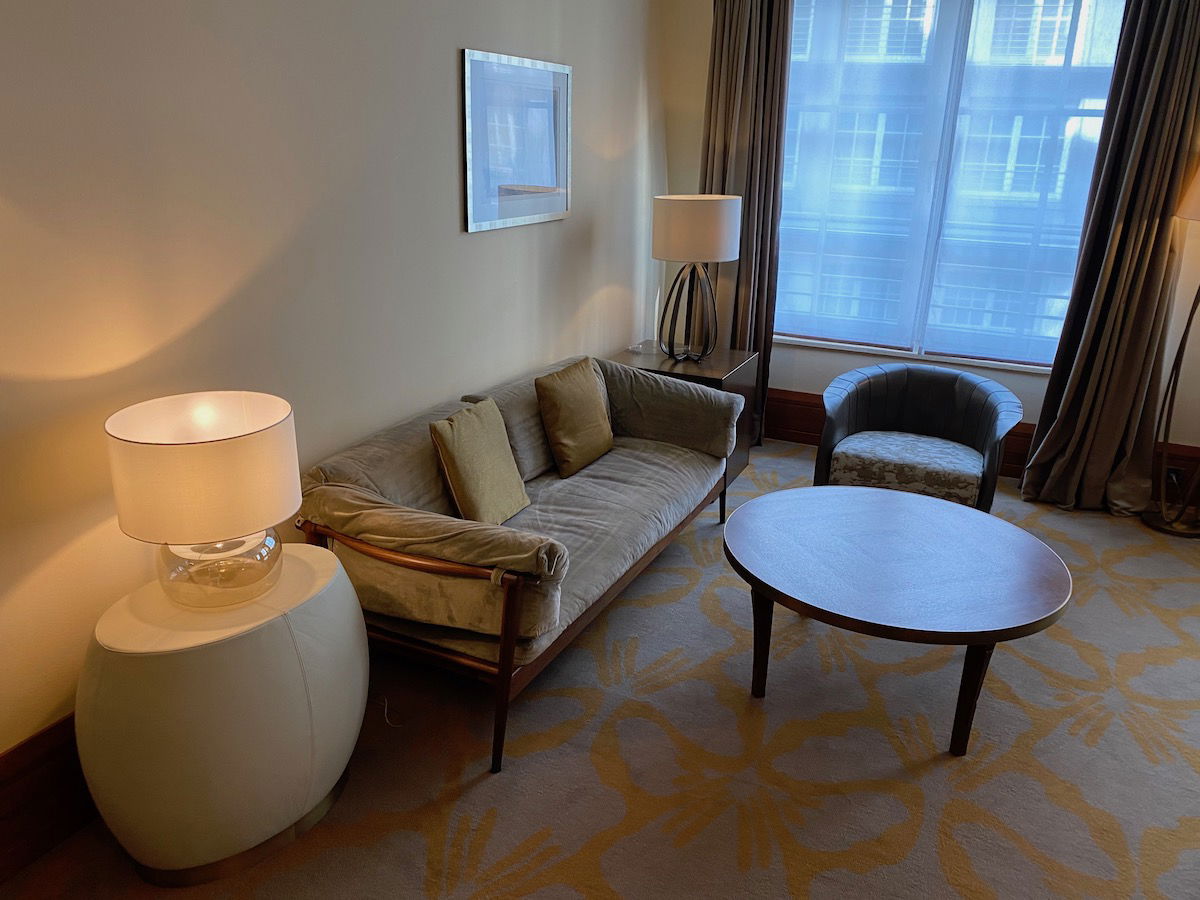 Uses dual Hilton Honors Diamond status
Elite recognition for multiple rooms is not a problem if multiple people have status, and this is where Hilton Honors comes in handy:
Hilton Honors makes it very easy to earn Gold or Diamond status
Both of these tiers offer benefits that people may find valuable, such as free breakfast, lounge access and/or food and beverage credits
Ford and I both have the incredible Hilton Honors American Express Aspire Card ( review ), which offers Hilton Honors Diamond status and all sorts of other great perks. If we're in a situation where we need two rooms, I just book one room in my name and one room in Ford's name, and then both rooms get Hilton Honors Diamond benefits.
Even if you don't have Diamond status, there are so many easy paths to Hilton Honors Gold status, so this should be easy enough for most people to do. For example, the Hilton Honors American Express Surpass® Card ( review ) and the Hilton Honors American Express Corporate Card ( review ) both offer Gold status as long as you are a card member.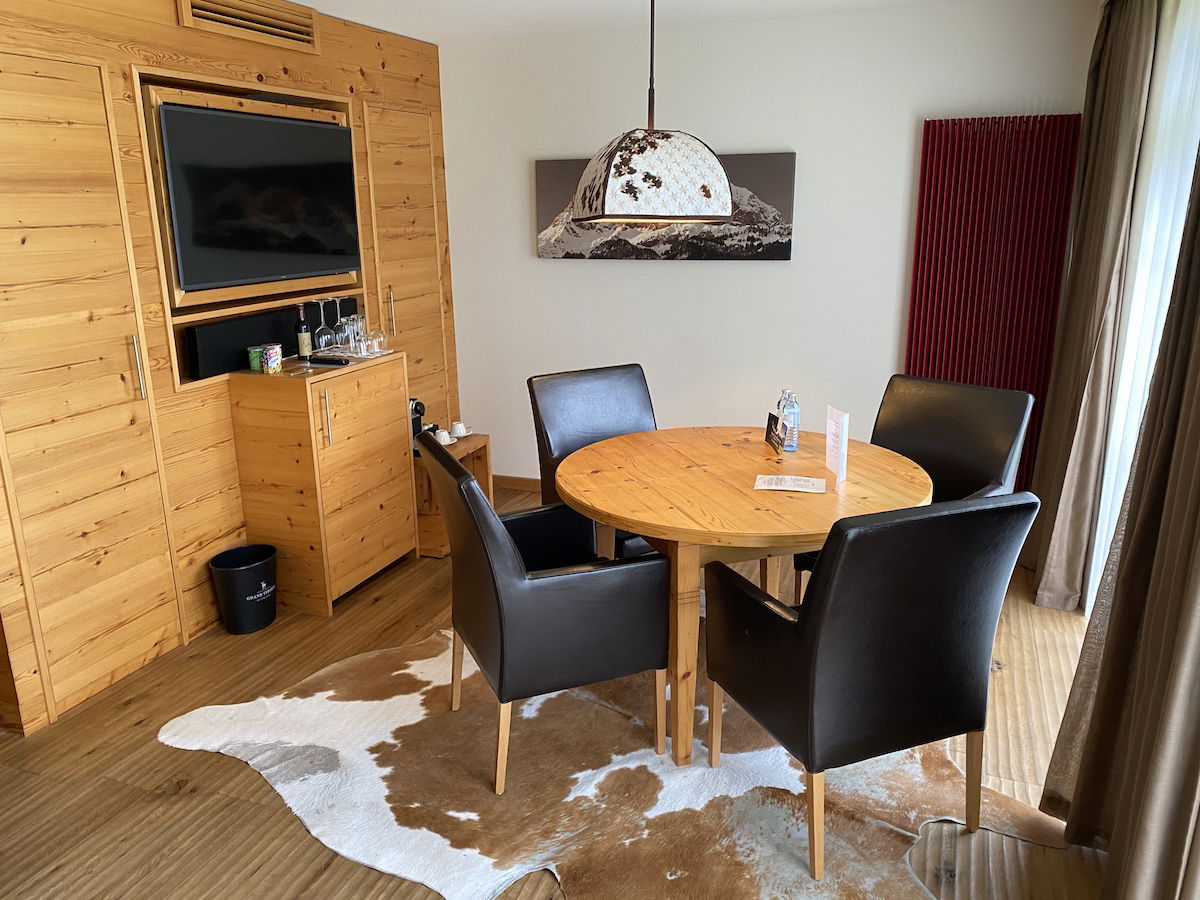 Booking through Hyatt Privé
When I book multiple rooms at a Hyatt, I usually take advantage of the guest of honor benefit, but not always. That's because sometimes paying cash is a better value than redeeming points, based on my valuation of 1.5 cents per Hyatt point.
If you don't want to redeem points, you can get elite-like benefits through the Hyatt Privé program instead. For booking through the program, you receive benefits such as complimentary breakfast, room upgrade, property credit and late check-out subject to availability (exact inclusions vary by brand).
While this doesn't match the Globalist benefits perfectly, I've found this to be a great solution in many situations.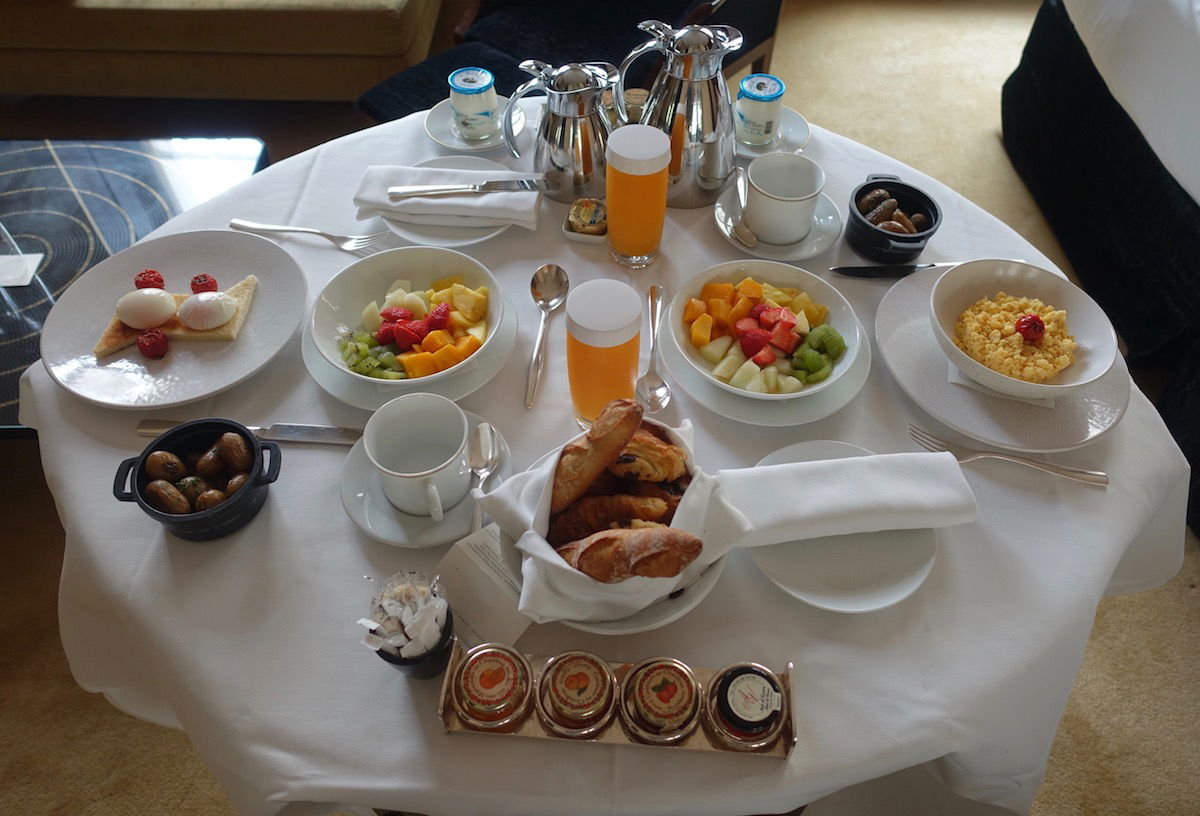 Order through Virtuoso
If one of the options above doesn't work, my next move is usually to just order through Virtuoso. With Virtuoso, select travel agents can offer additional benefits at 1,300+ luxury hotels worldwide, with benefits such as free breakfast, room upgrades, property credits and more.
In many cases these are independent hotels, so at this point I give up on loyalty programs and instead focus on having as pleasant an experience as possible for my family.
There are other programs similar to Virtuoso that are brand specific, such as Four Seasons Preferred Partner, Mandarin Oriental Fan Club, Rosewood Elite, Shangri-La Luxury Circle and more.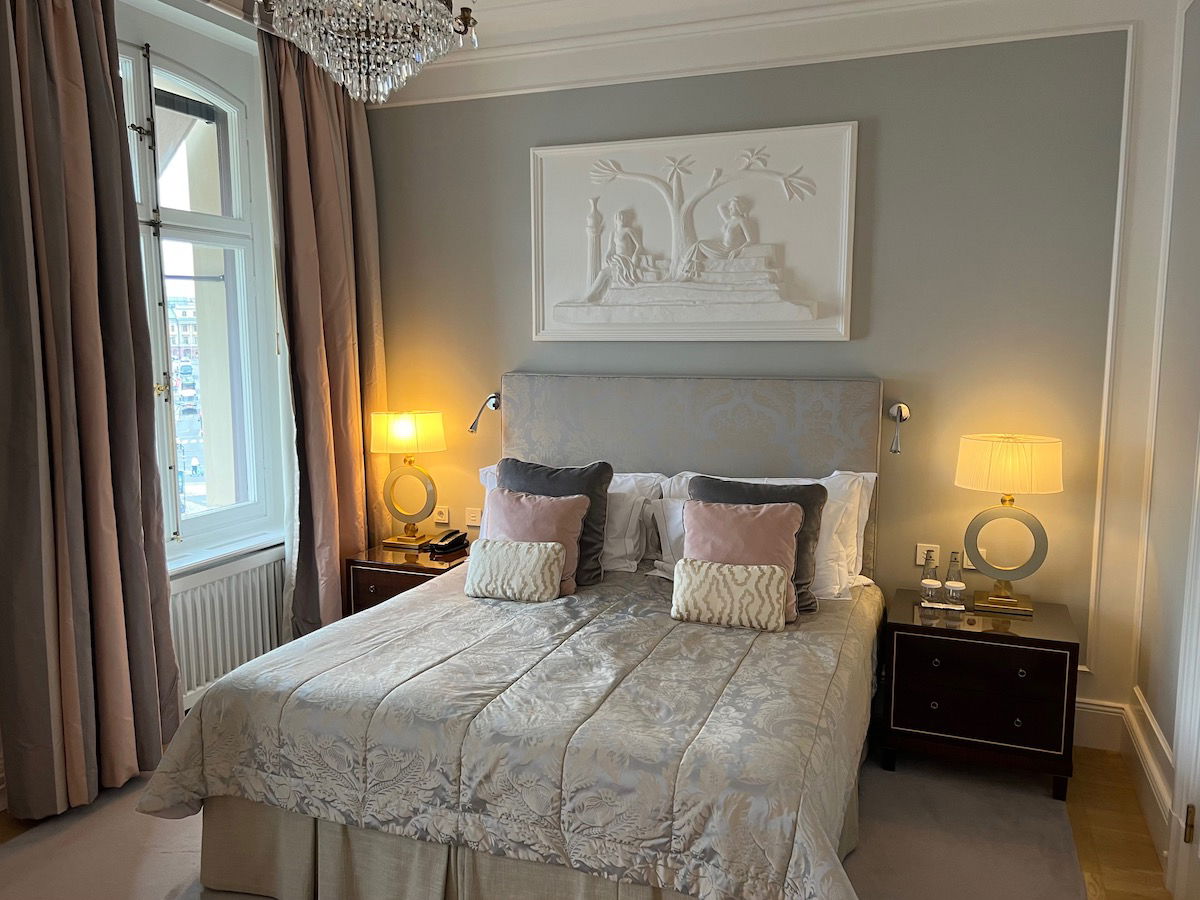 Using a World of Hyatt Club Upgrade Award
There is a third option available to World of Hyatt members beyond Guest of Honor bookings and the Hyatt Privé program. As part of the Milestone Rewards program, members receive two Club Access Awards when they pass 20 elite nights, and two more when they pass 30 elite nights.
If you're a Globalist member, you never actually need to use these, as you automatically get club access on all stays. However, these can be great when traveling with others as you can use them to get club access for a second room as well.
These are valid on both paid stays and premium stays, so this can be a good alternative. However, I don't end up using this very often as I usually find booking through Guest of Honor to be the best value (and those who book through Guest of Honor get club access anyway).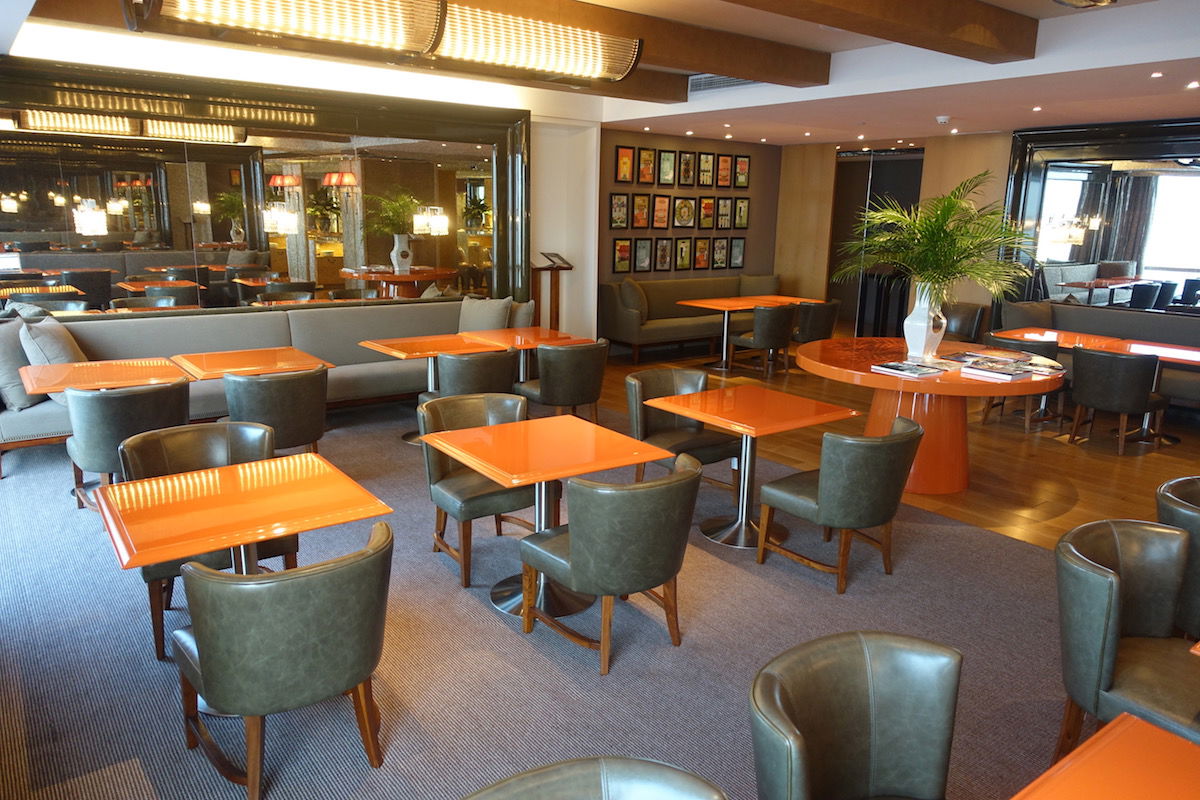 The bottom line
Often the stays we appreciate the most are those where we travel with family and book several rooms. It is also the stays where it can be hardest to take advantage of elite benefits.
Fortunately, there are some tricks to create a good experience for everyone in these situations:
Hyatt is my top hotel group in these situations, thanks to the value of Guest of Honor on award stays, the value of Hyatt Privé on revenue stays, and also the potential to use Club Access Awards
Hilton Honors can also be great, given how easy it is for multiple people to gain status with the program
Then there's Virtuoso, which is often what I end up ordering through when I'm happy to just give up points for a great experience
While the above is by no means exhaustive, personally most of my family orders over the last few years have been ordered through one of the above methods.
What is your strategy for maximizing elite benefits when traveling with family and/or booking multiple rooms?